If you are not familiar with construction, you may wonder what is a commercial fit-out. This is actually a term often used to describe a process that prepares an interior space for occupation or to meet the requirements of occupants.
For many commercial buildings, it is a common practice to leave it bare. In this way, future occupants can have the flexibility to plan and create the space they want. They can take the empty, bare space and transform it into a usable office or commercial space.
Defining Commercial Fit Out Construction
Commercial fit out is a specific skill in the construction industry because it is different from renovation. Nevertheless, it's not something you build from scratch.
When a property owner hires a contractor to build a commercial space, their goal is to build a white box or shell. The box consists of the most basic constructions, such as:
- Base ceiling
- Plumbing
- Elevator or stairs for evacuation, and
- Restrooms.
All of these elements should follow the local building codes and regulations.
Meanwhile, the fit-out process in installing structures and details will make space a habitable, conducive space. This includes installing partitions, ceilings, flooring and furnishings. The process is handled by the tenant's team and not the landlord. Wirings, cabling, communication lines and the Internet are also included in the fit-out process.
The common rental space you see is the Category A fit-out. Basic utilities are in place and good enough to be used by any renter. Features that are installed in Category A type are electrical outlets, toilets, grid ceiling and raised access floor. This type of fit-out includes all the necessary basic utilities but lacks design in the space.
For category B fit-out, design is part of the layout. Such a category is commonly used by offices that require aesthetically pleasing space as part of their image and work culture. Aside from installing the basic features, specific window types, furniture, lighting, painting, partition, and flooring among other things are fitted out. This type of fitting requires creativity that can reflect the company's culture, branding and ethics.
Shell and core, as the names imply, only focus on the framework of the space. On the outward appearance, it may look like the space is complete. However, it actually needs other features like lighting, a heating system and power. Some companies opt for this type of fit-out because it offers flexibility and customization. This is also common among big companies that need a lot of space.
Planning and Installing Your Commercial Fit Out Electrical Needs Properly
Creating the interior of your commercial space is more than the
installation of lighting
or wiring. Here are several factors you need to take into consideration before proceeding with the project.
Image and branding are important for every company. Creating the design that fits into the company's brand and culture should be well thought of before deciding about the fixtures inside the space. The interior is the extension of the brand. It needs to create the same impression the clients found on your website, brochure or page.
The efficiency of the service system is another aspect of the fit-out. You need to have a smooth-functioning system to make space a good place to work at. Service systems include lighting and lux, placement of power outlets and switches, air conditioning units, ventilation, return air grills, type of data cabling and more. You can either hire a contractor to handle every aspect of the fit-out or hire a specific team for each specific part of the system.
Crawford Electrical
is a leading expert when dealing with commercial fit outs. Our team of skilled and experienced electricians can set up both indoor and outdoor lightings, smoke alarms, ceiling and exhaust fans, power upgrades and a switchboard in your commercial building.
Price Estimate and Budget
When you hire a team of professionals to handle your commercial fit-out like us, we can work with your budget and suggest ways to maximise your resources.
When discussing a price quote, make sure to include every detail and process to avoid overspending and unexpected charges. Before agreeing with the contract, check for the design brief, building assessment, construction, technical plan and delivery of materials.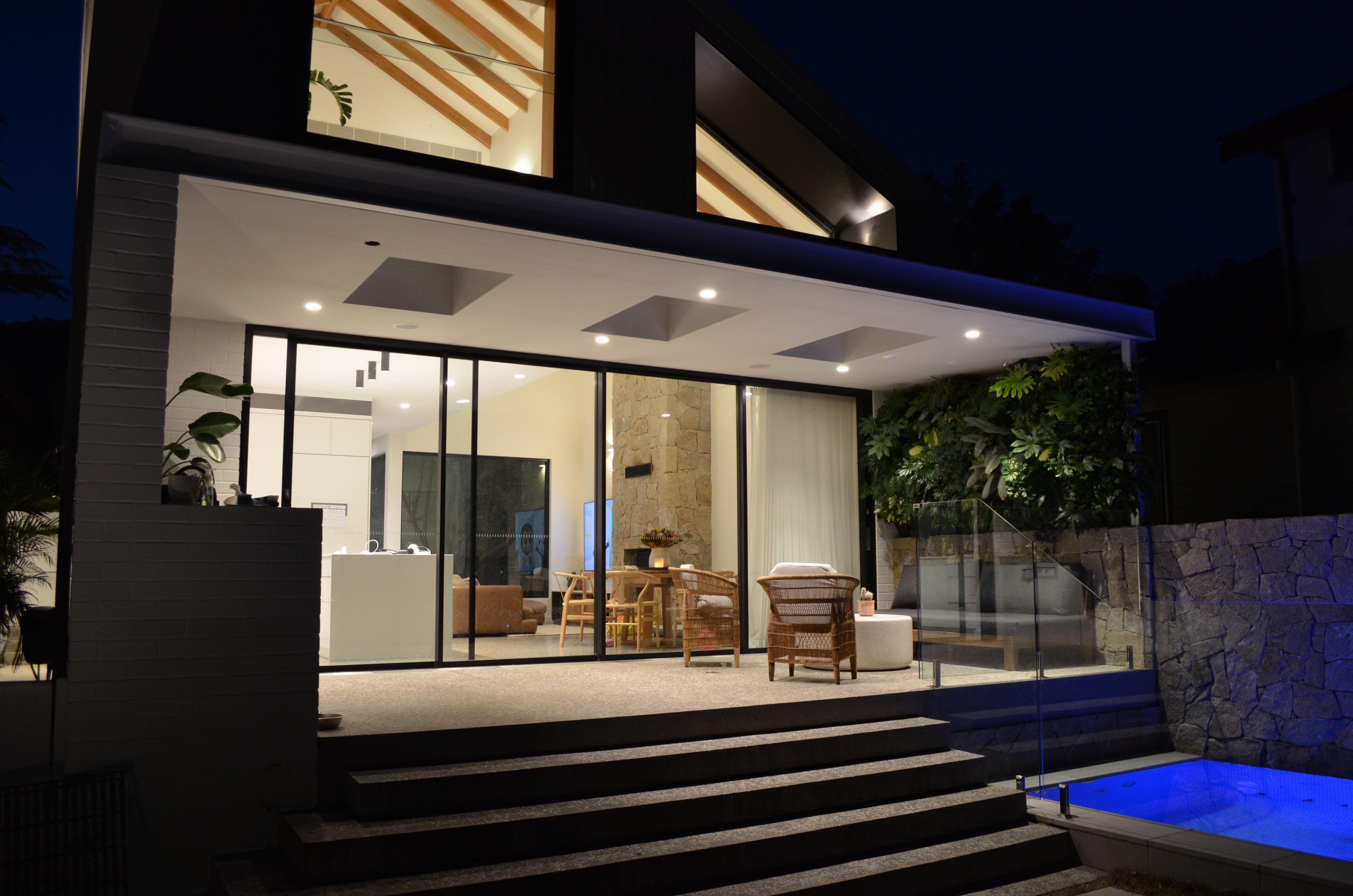 Do You Need an Electrician for Your Commercial Fit Outs?
One major reason to hire a professional electrician is safety. The electrical system should be handled by people who are experienced, licensed and skilled to avoid any short circuit or potential fire.
Hiring a professional also means saving on costs. You might think that doing things yourself will help you save money. However, you won't be able to assess any potential damage, which will eventually create a bigger problem and more costly repair. With electricians who have the skill and knowledge to assess the situation, you don't have to worry about recurring problems. They can get to the bottom of the problem.
If you need help with your commercial fit outs, we, at Crawford Electrical, can help you achieve your desired results. Our work maintains Australian standards, delivering quality services to each client. We cater to all areas in Sydney. For any queries, contact us at +61 432 228 857 today!
1/151 Victoria Road Drummoyne NSW 2047