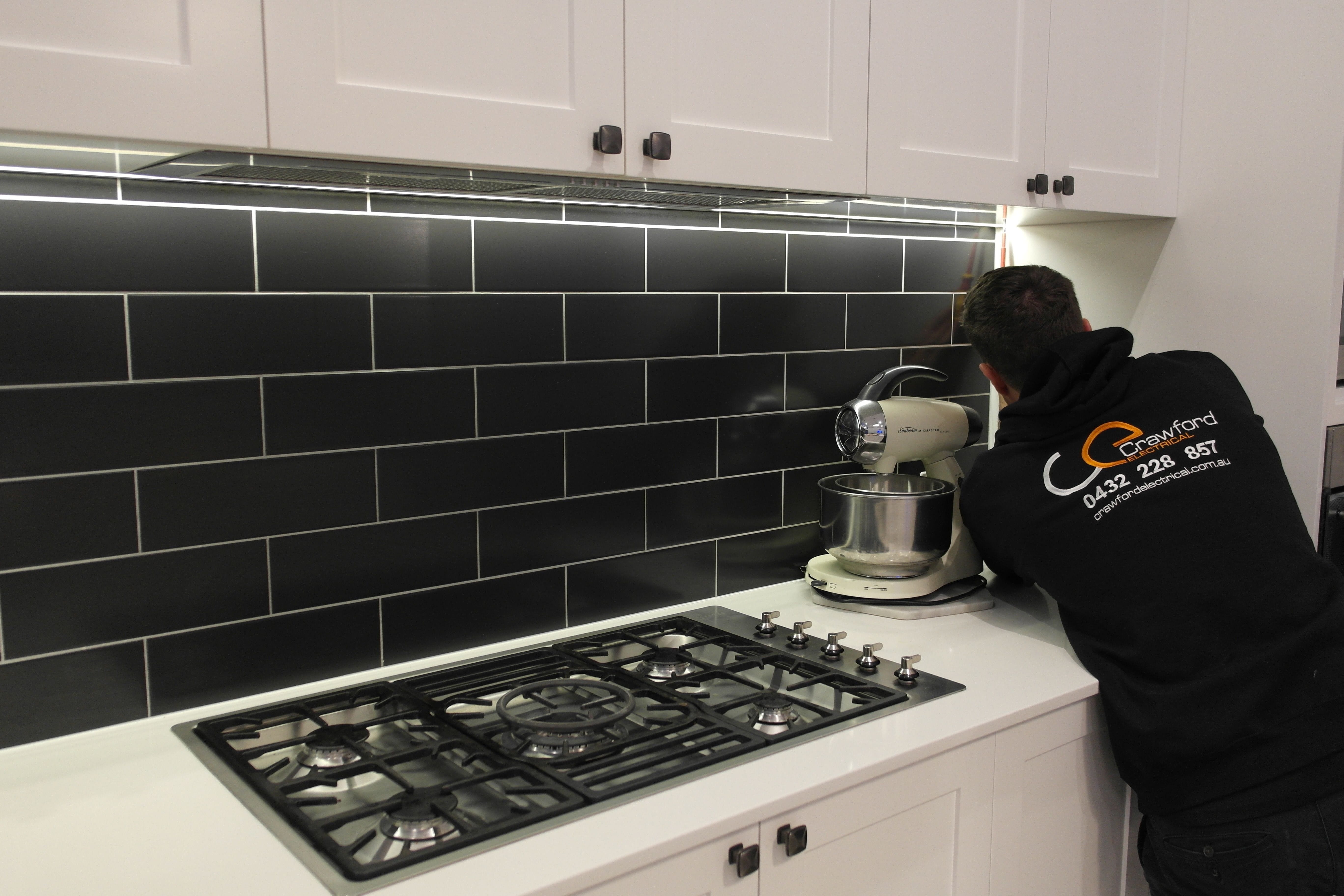 Crawford Electrical:

Sydney's Leading Electrical Service Contractor
Crawford Electrical has been serving Australians for many years now as an electrical contractor. We are one of Sydney's leading service providers and have handled various projects ranging from commercial to private homes.
Our team consists of professionals, qualified and licensed electricians with extensive work experience. As one of NSW's trusted electricians, we value quality work and safety when serving each of our clients. We use quality equipment to install state-of-the-art fixtures and home systems.
A-Grade Electrical Services for Home and Business
Here at Crawford Electrical, we offer a wide range of electrical services for all commercial and residential electrical needs. Our experienced electricians can handle any electrical problems that you may be dealing with.
Indoor & Outdoor Lighting
It may look trivial, but professionals should do light installations for your safety. A simple wiring error can pose a serious fire risk. This is where we come in to help you. Our team, with considerable experience, can install light fixtures, both indoor and outdoor, safely. We follow recommended steps and standards for a safer home.
Switchboard & Power Upgrades, Rewiring
A switchboard is an integral part of any residential electrical system. It is the central board that manages the electrical flow in the house and makes sure that the electrical current goes to the needed area. An old switchboard can cause various electrical issues and should be upgraded for your safety. We can help you do the upgrade and come up with safer features for your home and office.
Data, TV & Communications
Do you need communication, A/V, or data setup? We at Crawford can help you build the necessary data and communication system for your commercial or residential space. Our skilled crew and extensive expertise as a contractor in NSW have allowed us to handle several major projects in the city.
Need to build your office interior or commercial space? We can do it for you. Our team can provide tailor-fitted features, such as electrical systems, Internet, special lightings, A/V.
To ensure optimum detection, a smoke alarm should be installed properly by professionals like us. Call us if you need help with your smoke alarm installation.
Ceiling and exhaust fans pull heat or impure air out of the house. Proper installation of these fans is a must for good space ventilation and to avoid moisture build-up and odour problems. We install and repair them according to Australian standards. Contact us.
Crawford Electrical takes pride in being one of NSW's preferred electrical service contractors. Here are some reasons why our clients keep on choosing our services.
Highly Trained Electricians
Our team consists of highly trained electricians who have diverse experience, the skills and knowledge to give the best solutions for any electrical problems. We are also a member of the National Electrical and Communications Association (NECA) and ACRS Master Cabler.
We install, repair and provide maintenance work according to Australian standards. We strictly follow all the requirements and procedures set by government agencies to ensure our client's safety.
We are committed to providing clients with the best electrical solutions at competitive prices.
Our trustworthy team can provide electrical services how, when and where you want it. We understand your needs, and we are willing to go the extra mile to exceed your expectations.
We provide the most customer-friendly electrical services to various types of clients. We deliver all works with customer satisfaction in mind.
When you hire us at Crawford Electrical, you're hiring professional electricians who are organised and courteous in handling different projects. Any concerns or questions will be handled professionally by our team.
Our work is to Australian Standards. We also upgrade existing systems to current Australian Standards. Our diversity across multiple industries, ensures we offer the best solutions.
TPD Projects |

The Thoughtful Agency

TPD Projects |

Chippendale warehouse fitout

TPD Projects |

Chippendale warehouse fitout

Building Excellence |

Kellyville home

Pin Point Constructions |

Woronora home

Pin Point Constructions |

Woronora home
At Crawford Electrical, we take pride in the work we deliver. We are at the forefront of the electrical industry, exceeding our customers' expectations from start to finish. Our friendly service has the majority of our projects come from word of mouth and repeat business. Check out what our clients have to say about us and our service.
"James and the team installed and upgraded all our electrical needs as part of our renovation and extension. We found the team friendly, helpful, and professional. James was happy to spend time walking through the site to help us make decisions. Also good at following up to fix any issues afterwards. Very happy with their work, would use them again and happily recommend to others."
"Luke and Alex did an amazing job installing a ceiling fan at my home. Luke was super quick to quote and schedule a day, reasonably priced, and even after discovering that some cabling in our apartment wasn't up to standard, the boys replaced it free of charge; that's a service you don't often get anymore! Thanks again, Luke and Alex, I will definitely use you guys again"
"Team were friendly and professional, arrived early, fixed everything to our satisfaction. Would definitely use Crawford Electrical again."
"Very pleased with Crawford's service. Quick reply to my request for a quote, reasonable prices. The guys turned up on time, replaced my lights, cleaned up quickly & took my old light fittings away. Very happy to recommend them."
"Very happy with the service provided. Arrived on time, did a good job, and was very courteous. Highly recommended."
Got Questions? Contact Us Today.
To enquire, fill out the form below.
Need help with electrical and wiring installation? You can find our office here: